A Biker's Wish Come True - Foremost Biker Story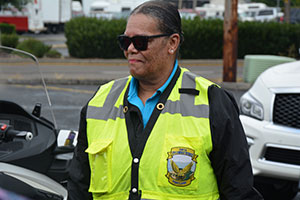 Kathleen, 66, a resident from Vancouver, WA, has a wish of a lifetime to ride a motorcycle to honor her late husband. When her husband was given eight months to live, Kathleen became one of his caregivers until he took his last breath. His passing has impacted her. Life hasn't been the same for her, and the couple was never able to take their last ride together.
Throughout her life, she has put others first. Having a love for the United States, she joined the Army and served as a cook for three years. In 1998, Kathleen's life changed when she met Danny at the trucking company where they both worked. They became friends, and Kathleen moved to Vancouver to be closer to him. The pair eventually married at their home in a small backyard wedding.
As years went by, Danny decided to introduce Kathleen to his passion for motorcycling. Kathleen became an instant fan! She experienced a new freedom, and riding on the back of the gold wing trike brought up so much energy and excitement. From that day on, Kathleen knew that the US roads were hers. Kathleen and her husband were thirsty to discover their country. Adventure awaited in California, Oregon, and Nevada. The open road became their home. Kathleen was the passenger, and Danny was the driver, and each ride brought them closer.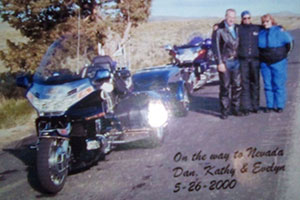 In June 2012, Danny and his bride took to the road of Washington, and shortly after, he was diagnosed with cancer; he hoped to ride, but sadly, he succumbed to the disease eight months later in 2013. Kathleen was struck with grief, the two had plans and memories to make, but it all ended too soon. Nine years have passed, and Kathleen has dreamed of returning to the road in honor of her late husband.
Wish of a Lifetime from AARP and Foremost® Insurance were honored to work together to bring Kathleen's dream to life, reconnecting her with her passions and creating new connections. On September 13th, 2022, alongside the Portland Litas, Kathleen took to the road on a Can-Am tricycle, where she rode from Vancouver, WA, to the Biggs Junction in Oregon. The ride was emotional for Kathleen, and the day brought many new memories and friendships along the way.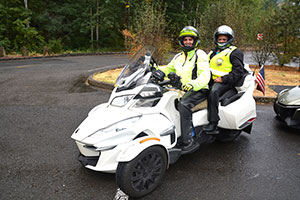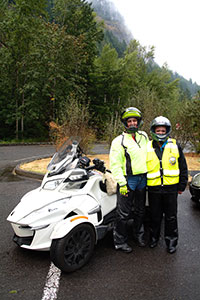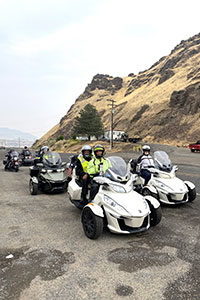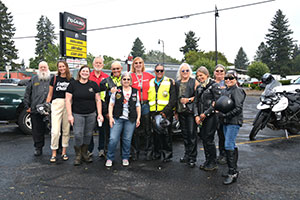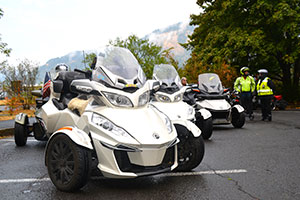 arrow_back View more great articles from our Learning Center
The information contained in this page is provided for general informational purposes only. The information is provided by Foremost® and while we endeavor to keep the information up to date and correct, we make no representations or warranties of any kind, express or implied, about the completeness, accuracy, reliability, suitability or availability with respect to the articles or the information, products, services or related graphics, if any, contained in the articles for any purpose. The information is not meant as professional or expert advice, and any reliance you place on such information is therefore strictly at your own risk.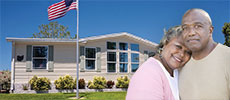 Great Mobile Home Rates
Get affordable coverage designed just for mobile homes with the AARP Mobile Home Insurance Program from Foremost.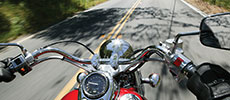 Specialized Motorcycle Coverage
Protect your bike with a policy just for AARP members.
Learn more about motorcycle coverage from Foremost.

Refer A Friend
Have a friend who may benefit from a Foremost policy?