Claims
The Foremost® Claim Department is comprised of an award-winning team of insurance professionals who are there when you need them, 24 hours a day, seven days a week. As a customer, you've bought a promise — and you'll be happy to know that we'll be there when you need to file a claim. We'll answer your questions and begin to help you restore your life to order.
To report a claim, call Foremost toll-free at: 1-800-752-2461.
Or, report your claim online.
Claim Services
What makes Foremost's claim service extraordinary?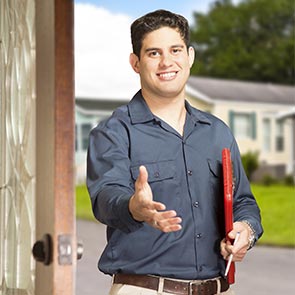 Training
Your Foremost® claim adjuster participates in an intense claims training regimen. It's a well thought-out program that includes classroom instruction and actual hands-on repairs. It doesn't matter if you insure your mobile home or motorcycle with us — we train our adjusters in what it takes to get your home or bike fixed right the first time. We may even be able to issue a check for your claim right on the spot.
Technology
Customers can get quick service when the claim adjuster has the tools to provide it. Laptops go everywhere our adjusters go. Our adjusters feed information about your loss directly into our system. They use digital cameras to send images of damaged property directly to our files. Decisions get made quickly. There's no time wasted on mail delivery.
Foremost is there when disaster strikes
We prepare ahead for disasters to make sure we're at the scene and equipped to settle claims immediately. We track hurricanes long before they hit land. Our staff remains on standby — ready to travel where they're needed most. Only our most experienced adjusters are used in catastrophe situations and they have the authority to issue payments on the spot.
What You Need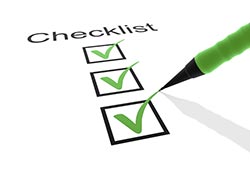 To help make the claim process smoother, it helps to have the following information on hand:
The policyholder's name and address
The policy number
The date the loss happened
A description of what happened
A telephone number where we can contact you
Claim Process
Whatever type of claim you have, our Claim Department follows the same basic four-step process to see every claim through from start to finish:
Claim assignment

When we receive your claim, it will be assigned to a claims professional. Depending on the complexity of your claim, you may work with a team of claims representatives, each of whom has experience handling a particular aspect of your claim.

Initial contact

A claims professional will contact you to get the facts surrounding your loss, talk to you about your coverage, explain how your claim will be handled, identify ways to protect your property from further damage, and schedule an in-person appointment if one is needed.

Estimate and evaluation

Your claims professional will determine whether the loss is covered, will gather the facts, inspect and document damage, interview witnesses or other involved individuals, take photos and samples (if needed), and evaluate your claim.

Resolution

We'll work with you to resolve your claim fairly, under the terms of your policy.
Insurance is all about claim service
Whether by phone or in person, you receive help from a thoroughly-trained claims professional.
Sixty percent of all claims are handled by office adjusters over the phone.
For more complex losses, a field adjuster inspects your damage.
All Foremost adjusters know inside and out, and top to bottom, how the products we insure are built and how damage to them is repaired.
What you can expect when you have a loss
You can — and should — expect prompt, professional and courteous service from one of Foremost's hundreds of trained staff adjusters, many of whom will handle your claim right away by telephone. And if your loss will need the attention of a field adjuster, you will be contacted within 24 hours after your call to set up an appointment for a visit.
Claim adjusters: The face of Foremost
It's all in a day's work for a field claim adjuster. Meeting face-to-face with Foremost customers, they work with policyholders when they need their insurance most. Foremost takes that seriously. That's why all our adjusters — those who work in the field and those by phone — are thoroughly trained and well-schooled in repair, construction, and working with customers.
Hands-on training sets our claim service apart
All Foremost adjusters are professionally trained and know what it takes to assess damage. They each complete an intense program of classroom instruction. And in addition, our adjusters get their hands dirty while they learn.
How so? Because we have real-life samples in our training facility of the items we insure, including motorcycles and a specially-built 14x40 mobile home mock up that includes interior rooms, samples of common exterior finishes, a bow truss roof with a galvanized steel roof sheet, a pitched roof with shingles, different tie down methods, skirting and decking. It also has a wall of common parts used in the construction and repair of our products.
A solid understanding of everything we cover sets Foremost's claim service apart from other insurance companies.
To Find Out if Your Loss is Covered
Your policy booklet describes your coverage, as well as your policy limits, deductibles and type of settlement. But the fastest way to find out if your loss is covered is to call Foremost toll-free at 1-800-752-2461 and choose the claims option. A claim representative will be happy to answer your questions.
When to Expect to Hear from Us
Our goal is to give you fast, reliable claim service. We have hundreds of claim representatives throughout the country ready to serve you. Usually, a claim adjuster will contact you in about 24 hours after you report a claim. It may take a bit longer to reach you after a major catastrophe because so many people need help in those situations.
When to Expect Your Claim Settlement
Depending on the severity and amount of the damage, we will assign either an adjuster in our office or a field adjuster who works in your area, to handle your claim. In most cases, an adjuster in our office can settle your claim over the telephone. Field adjusters, on the other hand, will visit your mobile home to look at more serious damage, and then take the appropriate action.
If an adjuster in our office handles your claim over the phone, we can send you a payment directly from the Foremost headquarters once a settlement is determined. If a field adjuster handles your claim, you may receive a payment right on the spot, depending on the circumstances.
If you have any questions about your claim settlement, please discuss them with your claim adjuster or call Foremost toll-free at: 1-800-752-2461 and choose the claims option.
For Mobile Home Owners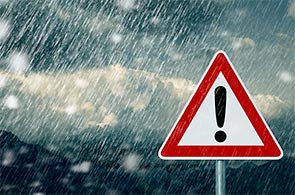 How We Deal with Major Catastrophes
Foremost responds proactively to major threats and catastrophes. For instance, we track hurricanes even before they hit land so we know what areas will need the most help. If major damage occurs, we set up a storm office in the area and bring in a complete team of field adjusters to help our customers recover quickly.
After a major storm or catastrophe hits, we begin our claim service by helping those customers with the worst damage — mobile homes that are either completely destroyed or not in livable condition. Then we help people who can still live in their mobile homes. It's a basic rule of claim processing to give our first attention to those who need help most.
When the Damage Forces You From Your Mobile Home
If you are forced from your mobile home by damage, please give us a phone number and address where you can be reached, such as a friend's house or the hotel where you may be staying. This will help us serve you more quickly and efficiently. Your Foremost policy through the AARP Mobile Home Insurance Program includes coverage for additional living expenses if you are unable to live in your mobile home because of damage from an insured peril. See your policy booklet for more details.
Temporary Measures or Repairs to Make After Damage Occurs
The immediate action or temporary repairs you make after damage occurs will depend on the type of damage. For instance, if thieves or vandals attack your mobile home, report it to the police as soon as possible. If your mobile home has been damaged in a storm, try to prevent additional damage and safeguard your mobile home until professional repairs begin.
For example, if your roof has developed a leak from a fallen branch, you could remove the branch and cover your roof with a tarp. Keep a list of your temporary repairs and get receipts for any repair items you buy. Your personal safety comes first, of course. Stay away from electrical hazards and other threats — leave those to the professionals.
One more important point — Do not remove damaged items or structures from your property until a Foremost claim adjuster can assess the damage.
Fraud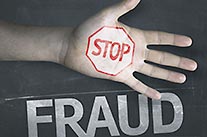 Studies have shown that insurance fraud costs the insurance industry billions of dollars every year and it's not a victimless crime. Everyone is directly affected by paying higher policy premiums for their insurance.
To help address this issue head-on, Foremost Insurance has a dedicated Special Investigations Unit. If you are aware of suspected Insurance Fraud, you can report it to us 24 hours a day by calling 1-888-662-6616 (you don't have to identify yourself).