How to Improve Motorcycle Performance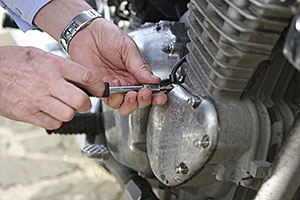 As a rider, you want a motorcycle that delivers high performance. One way to get this is to buy a new bike, but that's not always an option. After you've had a bike for a while, you'll need to put a little work to keep the performance up. If you don't know where to start, consider starting with these steps:
Make sure your tires are properly inflated.
Under-inflated tires can cause poor handling and bad fuel efficiency. On the flip side, over-inflated tires can make the bike harder to control. According to Ultimate Motorcycling, between 28 and 40 PSI is ideal in most cases. To be on the safe side, make sure you check the specified requirements for your bike and tires.
Examine tire tread.
We can't talk about tires without mentioning the tread. If you didn't know, tread helps maintain grip in wet conditions and keeps you balanced. The penny test is a great way to examine tire tread. All you need to do is place a penny inside the tread. It's said that if you can see Abraham Lincoln's entire head, your tread is too low. You should not overlook this, as good tread can go a long way in both fuel efficiency and performance.
Fine-tune suspension settings.
Consider changing your bike's suspension settings to support your weight and riding style. Also, make sure the front and rear suspension systems are balanced.
Use lubrication.
Lubricating control pivots, cables and the chain can help to make controls more responsive and to gain horsepower. Ensuring your ride is lubricated properly can make a huge difference in your experience out on the road.
Get an oil change.
Clean, high-quality oil is said to help the engine run cleaner and cooler. Using motorcycle-specific oil can help get the best results. If you're wondering how often you should change the oil in your motorcycle, the answer is, it depends. Reference your owner's manual for guidance.
According to Motorcycle Habit, if you use conventional (mineral) oil, you should change it every 2,000 miles. Motorcycle Habit says you should change your oil every 5,000-7,000 miles if you use synthetic blend oil, and every 7,000-10,000 for full synthetic oil.
Of course, if you start to notice your oil is black and thick, or if your warning lights are on, you should get an oil change as soon as possible.
Use a high-quality filter.
NAPA Auto Parts says a good filter traps dirt and other harmful particles, which allows clean air to enter the engine. They note that this increases the long-term efficiency of your ride, maximizing horsepower and torque. Furthermore, keeping your engine clean helps you get better fuel economy. So, using a high-quality filter is good for your ride … and your pockets!
Upgrade brake pads and lines.
Quality aftermarket pads should use compounds that are specifically formulated to hold on longer with less fade. Motorcycle Cruiser states that braided stainless steel or Teflon lines are more resistant to damage in crashes and provide more power. Regardless of the kind you choose, it is generally recommended to go with pads that deliver consistent stopping power throughout a broad range of speeds.
Adjust throttle cable length.
According to Motorcycle Habit, too much slack in the throttle cable will cause a slower motor response. Adjust your throttle cable length until it feels right to you.
Make exhaust system modifications.
There are different levels of improvement depending on the amount of time and money you want to put in. Motorcycle Gear Source states you can replace your stock system's header, your stock muffler, add heat shields to your exposed exhaust pipes or replace your entire exhaust system.
None of these methods can guarantee drastic results on their own. However, when used in combination, following these tips can enhance the performance of your motorcycle.
Did you know that Foremost® Insurance offers optional and non-standard equipment coverage for motorcycles? Feel free to reach out to us if you're interested in learning more!
arrow_back View more great articles from our Learning Center
The information contained in this page is provided for general informational purposes only. The information is provided by Foremost® and while we endeavor to keep the information up to date and correct, we make no representations or warranties of any kind, express or implied, about the completeness, accuracy, reliability, suitability or availability with respect to the articles or the information, products, services or related graphics, if any, contained in the articles for any purpose. The information is not meant as professional or expert advice, and any reliance you place on such information is therefore strictly at your own risk.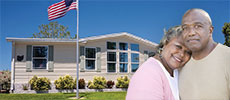 Great Mobile Home Rates
Get affordable coverage designed just for mobile homes with the AARP Mobile Home Insurance Program from Foremost.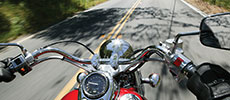 Specialized Motorcycle Coverage
Protect your bike with a policy just for AARP members.
Learn more about motorcycle coverage from Foremost.

Refer A Friend
Have a friend who may benefit from a Foremost policy?