Six Warning Signs You May Be Getting Scammed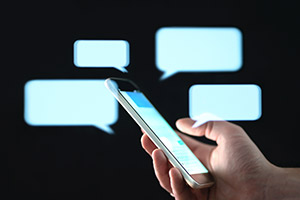 Fraudsters are everywhere, and in the hustle and bustle of life, it's sometimes easy to miss the tell-tale signs of a thief trying to steal your money. They can reach you through the phone, e-mail, social media, direct mail or in-person - and will do their best to catch you off-guard.
Scammers will go to great lengths to gain your trust to get money or your personal information. These criminals sound very intellectual and genuine, so it can be hard to recognize what's real. They will sometimes go as far as pretending they are a government official. So, how can you tell if it's a scam? Foremost has put together a list of red flags that might indicate you've been contacted by a scammer.
"You've won a prize"
The fraudster may call or text to say you've won something through a lottery or sweepstakes. To convince people of their legitimacy, they could claim to be a federal government employee or say they are part of a legitimate organization. The scammer will often say, in order to receive the prize, you need to make some sort of payment up-front, like paying the fees and taxes. In this instance, do not give out any personal information, bank account, credit card or Social Security numbers. And most importantly, DO NOT send them any money or gift cards. Remember, if it sounds too good to be true — it probably is.
A deceased spouce has outstanding debt
Believe it or not, there are scammers who would take advantage of you if you lost a husband or wife. Someone intent on committing fraud may call a grieving widow or widower (or in some cases, show up at the funeral service), claiming their spouse had an outstanding debt with them. They will also go as far as contacting other close relatives for the money to pay off this "debt." If they contact you or relatives, report them to the police right away.
Counterfeit prescription drugs
If you search the internet to find a better price on a medication, be very mindful of who you are purchasing from. There are scammers selling fake, harmful medication online that could be detrimental to your health. Try to verify the legitimacy of the website before making a purchase. If you are unsure if what you're purchasing is real, contact your primary care doctor or local pharmacy. A less expensive prescription is not worth the risk of ingesting a harmful substance.
Email scams
Phishing emails will try to convince you to share your personal information, such as passwords or credit card information. The email might ask you to open an attachment or click on a link. Be sure you only interact with emails from trusted email addresses. If something doesn't look quite right in the email (spelling or grammar errors) and it sounds suspicious, delete the email immediately. While your curiosity may get triggered, links and attachments could contain a computer virus.
The Internal Revenue Service (IRS) contacts you
If you ever get contacted by the IRS threatening action if you don't send them money or personal data - it's likely a scam. While some scammers will contact you over the phone, others have figured out that most taxpayers know the IRS will primarily contact you by mail, so they've moved on and created fraudulent letters to send out. The letter will say something along the lines of — you owe money for taxes, penalties or fees to the IRS, and will threaten you in some way if you don't pay. If they ask you to write a check to any party other than the U.S. Treasury, it's a scam and you can dispose of the letter.
Fake Charities
You may get a call asking you to donate to a charity that doesn't exist. This will normally happen after natural disasters, or a major health event such as COVID-19. Scammers will use similar names of real charities to sound legitimate. Before you donate any money to a charity - always do your research!
If you ever suspect you're the victim of a scam, contact your local police or sheriff's office using their non-emergency number to report it. To stay updated on recent scams, check out the Trade Commission's website here.
arrow_back View more great articles from our Learning Center
The information contained in this page is provided for general informational purposes only. The information is provided by Foremost® and while we endeavor to keep the information up to date and correct, we make no representations or warranties of any kind, express or implied, about the completeness, accuracy, reliability, suitability or availability with respect to the articles or the information, products, services or related graphics, if any, contained in the articles for any purpose. The information is not meant as professional or expert advice, and any reliance you place on such information is therefore strictly at your own risk.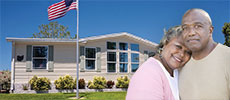 Great Mobile Home Rates
Get affordable coverage designed just for mobile homes with the AARP Mobile Home Insurance Program from Foremost.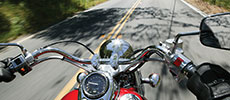 Specialized Motorcycle Coverage
Protect your bike with a policy just for AARP members.
Learn more about motorcycle coverage from Foremost.

Refer A Friend
Have a friend who may benefit from a Foremost policy?