New Year's Resolutions for Bikers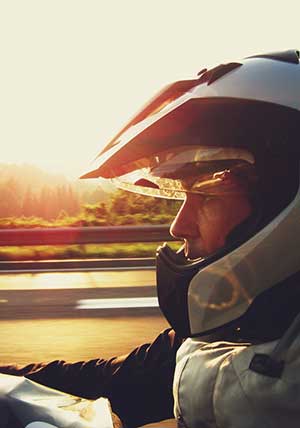 It's that time of the year again. Saying goodbye to 2022, and welcoming new adventures in 2023, whatever they may be. While it's great to come up with lifestyle resolutions, your list can look a little different if you're a biker. Whether you've been neglecting your bike, or looking for a new challenge — here are some New Year's biker resolutions, to help you ride smoothly through 2023.
Ride three or four times a week
If you're looking back at 2022 and thinking, "I should have ridden more," then definitely put this on your list. Once you start riding more often for a month or two, it will become part of your routine.
Attend a bike rally this year
If you've never experienced one, this is something you don't want to miss. The community-like atmosphere and getting the chance to meet fellow bikers are two good reasons to find a rally near you in 2023. Plan to go, but if you can't, follow the action at Daytona, Americade, Laconia, Rolling Thunder and Sturgis on this Facebook page.
Plan a road trip with other bikers
You may go on longer rides here and there, but there's nothing like experiencing the freedom and joy of riding cross-country. If it's in your budget, plan a long road trip with your friends and see the beautiful mountains, lakes, and rippling wheat fields the country has to offer. Enjoy the oceans at either end. You won't regret this one!
Inspect your motorcycle regularly
Doing regular maintenance on your bike is essential for your safety. You can look at your manual to get more familiar with your motorcycle, and if you have any questions, talk to your local mechanic. Plus, there's plenty of instructional videos you can watch online.
Always wear a helmet
This seems obvious, but not all states have helmet laws. When you wear one, not only does it protect your head, but it reinforces that you are a responsible and experienced rider.
Teach a friend how to ride
If you have a friend that's shown interest in riding and put off teaching them, now is the time to start! It will be a bonding experience and if they fall in love with it, you've gained yourself a new riding buddy.
Keep your motorcycle clean
This is an area of opportunity for most riders. It's not the most exciting part of owning a motorcycle, but it's one of the more important ones. If you clean and polish it on a regular basis, it will not only look better — but run more smoothly for you.
Take a safety course
Everyone took the proper training to get a driver's license, but it doesn't hurt to brush up on some of the safety courses. You'll only learn more about motorcycles, and your state's regulations for bikers. As an added bonus — you may qualify for a discount on your motorcycle insurance with AARP Motorcycle Insurance Program from Foremost!
The most important New Year's resolution, of course, is to enjoy yourself! We hope these suggestions help you ride into 2023.
arrow_back View more great articles from our Learning Center
The information contained in this page is provided for general informational purposes only. The information is provided by Foremost® and while we endeavor to keep the information up to date and correct, we make no representations or warranties of any kind, express or implied, about the completeness, accuracy, reliability, suitability or availability with respect to the articles or the information, products, services or related graphics, if any, contained in the articles for any purpose. The information is not meant as professional or expert advice, and any reliance you place on such information is therefore strictly at your own risk.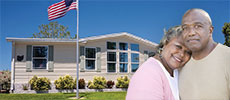 Great Mobile Home Rates
Get affordable coverage designed just for mobile homes with the AARP Mobile Home Insurance Program from Foremost.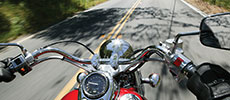 Specialized Motorcycle Coverage
Protect your bike with a policy just for AARP members.
Learn more about motorcycle coverage from Foremost.

Refer A Friend
Have a friend who may benefit from a Foremost policy?