Motorcycle Winter Storage Tips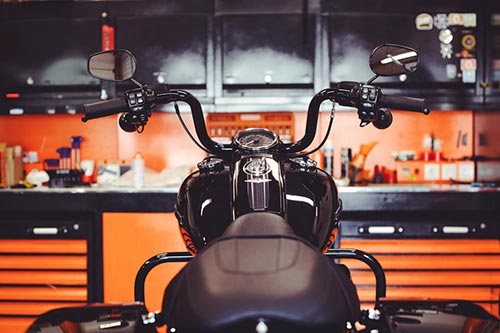 If you live in a region with cold winters and snow, the time to start considering swapping out your bike for another mode of transportation is at hand. Whether you're storing your bike for the winter or an extended vacation, putting your bike in storage is bittersweet, but preparation and planning will help your bike stay in good condition for when it's time to ride again.
Your bike is an investment of your finances and your time. Keep these helpful tips in mind when storing your motorcycle long term to help make sure it's in tip-top shape for next year!
Please note: You should also follow the manufacturer's recommendations for any other winterizing requirements not mentioned in this article.
How to store a motorcycle for winter
Choose a safe location
If your motorcycle will be in storage long term, it's best to store it in a garage or another indoor structure. This will provide protection from weather and corrosion-causing elements like dust and water. If you plan to use a shed or garage, choose a spot that is out of the way from high-traffic areas and overhead objects. It can also be helpful to use a motorcycle stand to keep your bike off the ground and keep it stabilized.
If you don't have a garage or shed, storing your motorcycle outdoors may be your only option. In that case, look into temporary roofs or storage shelters that can provide protection for your motorcycle. You'll also want to find a sturdy, waterproof cover that can provide protection from winter weather, water and dirt.
Clean it up
Before placing your bike in long-term storage, it's important give it a good wash. This will help remove dirt, chemicals, and road salt that can corrode the metal and finishing on your motorcycle. Once your bike is fully washed, it's time to cover it up. If your bike is inside, you can use a breathable cloth cover. If you're storing your motorcycle outside for the winter, you can use a durable waterproof cover.
Gas it up
Top off your tank to prevent corrosion from condensation and add the recommended amount of fuel stabilizer. Stabilizer prevents your fuel from breaking down and producing a brown residue that can coat your carburetor. Run your engine for a few minutes to circulate the treated gas. Since gas is flammable, do not store a motorcycle with a full tank of gas in an area where there is open flame, pilot lights, sparks or motors. This is important to keep in mind while choosing your location.
Change the oil
Just before you put your motorcycle into storage, change the oil. Used oil that sits in your bike all winter becomes corrosive and can damage your motorcycle's parts.
Check the collant
Since motorcycles are not used in freezing temperatures, many riders overlook the use of coolant, but it is important even when your bike is not in use. Use a floating-ball device to check if your coolant level is sufficient to resist freezing. If it's low, always add according to the manufacturer's directions.
Charge the battery
Remove your battery, store it at a temperature above 32 degrees and trickle-charge it once a month. If you're able to run the bike once a month, leave the battery in the bike and disconnect the negative cable end.
Remember the tires
If you can manage it, store your bike off the ground. If you can't do this, make sure the tires are properly inflated, set the bike on its stand and rotate the front and back tires every so often to avoid flat spots.
By taking the time to properly prepare your motorcycle for storage, you'll save more time in the spring when you want to take your bike out on the open road. Stay safe, and ride on!
Get annual motorcycle policy.
AARP® Motorcycle Insurance Program from Foremost policies are annual, meaning you can take your bike out on those unexpectedly pleasant winter days. In some states, you could qualify for a discount if your bike is in storage for three months out of the year.
Call Foremost at 800-752-2461 to learn more today!
arrow_back View more great articles from our Learning Center
The information contained in this page is provided for general informational purposes only. The information is provided by Foremost® and while we endeavor to keep the information up to date and correct, we make no representations or warranties of any kind, express or implied, about the completeness, accuracy, reliability, suitability or availability with respect to the articles or the information, products, services or related graphics, if any, contained in the articles for any purpose. The information is not meant as professional or expert advice, and any reliance you place on such information is therefore strictly at your own risk.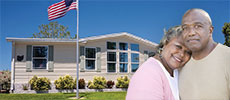 Great Mobile Home Rates
Get affordable coverage designed just for mobile homes with the AARP Mobile Home Insurance Program from Foremost.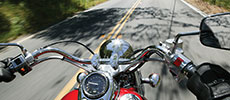 Specialized Motorcycle Coverage
Protect your bike with a policy just for AARP members.
Learn more about motorcycle coverage from Foremost.

Refer A Friend
Have a friend who may benefit from a Foremost policy?