Mobile Home Storage Solutions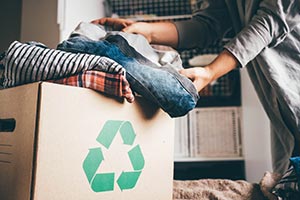 Many homes lack sufficient storage options, which can lead to unwanted clutter. A little creativity can go a long way as you find new ways to store your belongings. Check out these ideas to maximize space and create a stress-free environment.
First things first: declutter
Things have a way of piling up, so it's important to sort through your possessions every once in a while. If you find you haven't used something in more than a year, consider donating it.
Use containers under your bed
Store everything from extra clothing and luggage to crafts and photos. Simply buy sliding clear containers or attach wheels and a handle to old dresser drawers. If your bed is too low, consider getting furniture risers to raise it up.
Add shelving systems
Create more room in closets and pantries by adding wire racks or panels to take advantage of vertical space. There are several configurations to choose from in a variety of sizes to allow you to use space that would otherwise go to waste.
Install bars and hooks
Add extra bars in closets for another layer of storage, and mount hooks for items like keys, purses, coats and any other belongings you can hang up. Invest in decorative hooks that are pleasing to look at when they aren't holding your stuff.
Choose double-duty furniture
Some ottomans, coffee tables and benches do double-duty as furniture and storage You could also cover a storage box with fabric to match your décor. These are perfect options to hide small items that may otherwise sit in the open.
Add over-the-door organizers
Put up a shoe rack on the door inside your closet, a mirror or jewelry organizer in your bedroom, or add a wire rack to the inside of a closet or pantry. This will keep these items hidden from view and provide extra floor space.
Organize your kitchen
Make the most of every inch in your kitchen with extra cabinet shelves where room allows, stackable organizers to keep canned goods in order, hooks for pots and pans, and slide-out storage units for small things like spices.
Store items under your home
The skirting for mobile homes has a door or hatch for access, and you can use this space for storage. Invest in airtight and waterproof containers for things like tools and holiday decorations. Depending what type of porch you have, there may be additional space there as well.
Maximize bathroom space
An over-the-toilet cabinet, open shelving, stackable storage bins and containers under the sink help offer space for your toiletries, towels, beauty tools and more. Choose clear containers and labels to help locate items quickly and easily.
Mount and hang plants
Rather than keeping your plants on floors and shelves, mount pots on walls and use hanging planters to display your greenery.
Incorporating even some of these suggestions may free up space and make your daily life easier. Take a look around your house and get started.
arrow_back View more great articles from our Learning Center
The information contained in this page is provided for general informational purposes only. The information is provided by Foremost® and while we endeavor to keep the information up to date and correct, we make no representations or warranties of any kind, express or implied, about the completeness, accuracy, reliability, suitability or availability with respect to the articles or the information, products, services or related graphics, if any, contained in the articles for any purpose. The information is not meant as professional or expert advice, and any reliance you place on such information is therefore strictly at your own risk.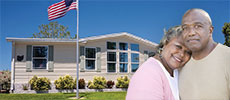 Great Mobile Home Rates
Get affordable coverage designed just for mobile homes with the AARP Mobile Home Insurance Program from Foremost.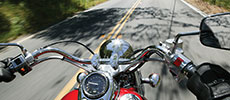 Specialized Motorcycle Coverage
Protect your bike with a policy just for AARP members.
Learn more about motorcycle coverage from Foremost.

Refer A Friend
Have a friend who may benefit from a Foremost policy?