Weather Safety: Protect Your Pets During a Disaster
Don't forget those loyal family members — your pets. They need preparation just as humans do.
Find Shelter for Your Pets
Unless you rely on the assistance of a guide or leader dog, Red Cross and other public shelters cannot accept pets. It's up to you to make other arrangements for your pet. Contact your veterinarian, Humane Society or Animal Control office for more information. There may be space available at "pet shelters" on high ground in your community. Make sure your pets have up-to-date shots. Pet shelters require proof of vaccinations.
Your Pet Survival Kit
Before a hurricane strikes, be sure to put together a Pet Survival Kit:
Proper ID collar and rabies tag
Carrier or cage
Leash
At least a two-week food supply
Water and food bowls
Any necessary medications
Specific care instructions
Newspapers and plastic trash bags for handling waste
Keep an Eye on Your Pet After a Hurricane
After the danger has passed, be careful in allowing your pet outdoors. Familiar scents and landmarks may be altered, and that could be confusing to your pet. Be careful that your pet doesn't become lost. Downed power lines present real danger to your pet, as do snakes, insects or animals driven to higher ground by floods.
arrow_back View more great articles from our Learning Center
The information contained in this page is provided for general informational purposes only. The information is provided by Foremost® and while we endeavor to keep the information up to date and correct, we make no representations or warranties of any kind, express or implied, about the completeness, accuracy, reliability, suitability or availability with respect to the articles or the information, products, services or related graphics, if any, contained in the articles for any purpose. The information is not meant as professional or expert advice, and any reliance you place on such information is therefore strictly at your own risk.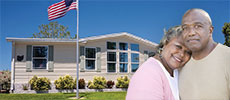 Great Mobile Home Rates
Get affordable coverage designed just for mobile homes with the AARP Mobile Home Insurance Program from Foremost.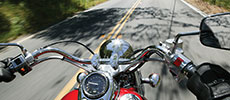 Specialized Motorcycle Coverage
Protect your bike with a policy just for AARP members.
Learn more about motorcycle coverage from Foremost.

Refer A Friend
Have a friend who may benefit from a Foremost policy?