Mobile Home Safety Precautions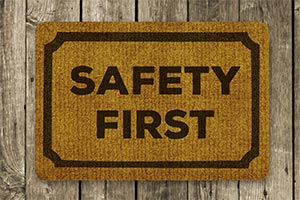 Mastering most safety precautions is pretty easy work. We've got some tools and reminders in this section to make it easier than ever.
Prepare a Personal Property Inventory
If your belongings are stolen or destroyed, your insurance company will ask you to provide a record of them. Without a list or record of them, important details are sure to escape you. Add the trauma and stress a major loss can cause, and inevitably, you'll forget something.
Use our Personal Property Inventory Form!
Save yourself time, money, and frustration by completing an inventory of your personal property. For your convenience, you can view and print this personal property inventory form and make a record of your belongings!
Prevention: An Important Step
Foremost has been in business since 1952 and during the years, we've seen the devastation fires can cause. During these many years, we've studied common causes of mobile home fires and compiled this information to educate people so they can prevent the devastation and tragedy of fire. Review our fire prevention tips to learn what we've discovered studying mobile home fires.
Develop Safe Storage Habits
If you're finishing up some pre-winter painting — repainting or touching up paint that's gotten marred over time, why not take time now to make sure that your storage habits are safe habits.
Keep flammable paints supplies glues varnishes and sprays away from all living areas.
Keep antidotes for cleaning products and other poisons posted where these items are stored.
Make Sure New Purchases are Added to Your Policy
If you've made a major purchase recently — like the new camera you took on your vacation, make sure that you add it to your insurance. Call your Foremost representative to find out what you need to do to make sure your new purchase is covered. This is also a good time to make sure all your insurance coverages are up-to-date and provide adequate coverage for the things you value. Why not take some time now to update your home files with a personal property inventory and get any appraisals you may need?
If you already have a personal property inventory, make sure recent purchases have been added.
Take pictures of each room to accompany your inventory.
Have valuable items like silver or jewelry appraised and store those records in a safe place.
Make sure you store a set of photographs and copies of your inventory appraisals outside your mobile home (like in a safe deposit box). You may want to leave a copy with a trusted friend or relative.
Keep valuable papers and records like stocks bonds, duplicate copies of your will, stamp and coin collections, and jewelry that you don't wear frequently in safe deposit box.
arrow_back View more great articles from our Learning Center
The information contained in this page is provided for general informational purposes only. The information is provided by Foremost® and while we endeavor to keep the information up to date and correct, we make no representations or warranties of any kind, express or implied, about the completeness, accuracy, reliability, suitability or availability with respect to the articles or the information, products, services or related graphics, if any, contained in the articles for any purpose. The information is not meant as professional or expert advice, and any reliance you place on such information is therefore strictly at your own risk.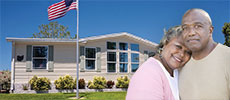 Great Mobile Home Rates
Get affordable coverage designed just for mobile homes with the AARP Mobile Home Insurance Program from Foremost.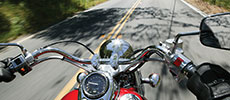 Specialized Motorcycle Coverage
Protect your bike with a policy just for AARP members.
Learn more about motorcycle coverage from Foremost.

Refer A Friend
Have a friend who may benefit from a Foremost policy?