Heater Safety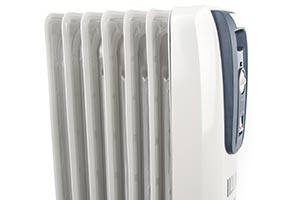 Heaters can help you keep warm and toasty when cold weather sets in. They can also cause fires when not properly used and maintained. Keep comfortable and increase your peace of mind with these tips.
Space Heaters, Fireplaces and Woodstoves
When using a space heater, it's important to follow the manufacturer's instructions. As a general rule, place electric and liquid-fuel-powered space heaters at least 36 inches away from anything combustible. Never leave a space heater on when you leave the house or go to bed. It's also dangerous to dry wet mittens or other clothing over your space heater.
If you have a liquid-fuel-powered space heater, use only the fuel recommended by the manufacturer. Never substitute gasoline or any other fuel. Before refueling, always turn off the heater and wait until it cools down. If you're thinking of buying a kerosene heater, call the fire department and ask if this type of heater is permitted in your community.
If your mobile home has a fireplace, have the chimney inspected and cleaned by a professional every winter. Creosote, a chemical substance that forms when wood burns, builds up in chimneys and can cause a fire if the chimney is not properly cleaned. Use a spark-resistant screen and ash guard when burning wood. During the heating season, be careful to remove ashes from your fireplace as they accumulate. Make sure they are thoroughly cooled before disposing of them.
Remember to burn only dry, seasoned hardwoods. Never burn paper or pine boughs — they can float out of the chimney and ignite your roof. Never burn coal — it burns too hot. Keep flammable materials a safe distance from the fireplace. If you are purchasing a factory-built fireplace, select one approved by an independent testing laboratory. If you purchase a fireplace after the mobile home is built and have any qualms about your ability to install it, hire a professional to do the job.
If you use a woodstove, chimney connections and chimney flues should be inspected at the beginning of each heating season and cleaned periodically. Remove cool ashes as they accumulate and follow all maintenance instructions provided by the manufacturer.
Observe the same safety rules for woodstoves that you would for fireplaces. Burn only wood, and be sure the woodstove is placed on a fire-resistant surface to protect the floor of your mobile home from heat and hot embers. Check local building codes and with your fire department before installing a woodstove. Professional installation of your woodstove helps guarantee its safety.
If you use propane gas for heat, you must use a gas cylinder that bears the approval mark of a testing agency that is approved in your state. If your cylinder looks unusual or performs oddly, have it examined by a qualified repair person.
Water Heaters
Although your water heater requires little maintenance, it should be checked at least once a year. If you have a gas heater, pay special attention to the flue area. If the heater is electric, check for loose wiring. The water heater's pressure relief (pop-off) valve should be checked for corrosion. Never close up or cover a floor or wall vent in a gas water heater compartment.
arrow_back View more great articles from our Learning Center
The information contained in this page is provided for general informational purposes only. The information is provided by Foremost® and while we endeavor to keep the information up to date and correct, we make no representations or warranties of any kind, express or implied, about the completeness, accuracy, reliability, suitability or availability with respect to the articles or the information, products, services or related graphics, if any, contained in the articles for any purpose. The information is not meant as professional or expert advice, and any reliance you place on such information is therefore strictly at your own risk.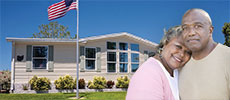 Great Mobile Home Rates
Get affordable coverage designed just for mobile homes with the AARP Mobile Home Insurance Program from Foremost.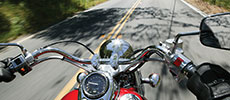 Specialized Motorcycle Coverage
Protect your bike with a policy just for AARP members.
Learn more about motorcycle coverage from Foremost.

Refer A Friend
Have a friend who may benefit from a Foremost policy?