Mobile Home Kitchen Remodel Ideas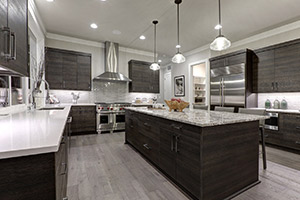 Are you looking to add some flavor to your mobile home? If so, you've come to the right place. Foremost® Insurance has created a list of kitchen renovation ideas to inspire your next project.
A kitchen renovation is one of the best projects you can undertake in your home. Upgrading your kitchen can improve functionality, add convenience, and address family needs. Regardless of your goals, these modernized kitchen ideas will almost surely have your guests awing at the masterpiece you've created.
If you've been having trouble coming up with ideas, or if you just need some extra inspiration, you've come to the right place. Check out our list of kitchen remodeling ideas below:
Update your appliances
Many modern kitchen appliances are more efficient now than they have been in the past. They consume less energy, operate more smoothly, and even have smarter technology. For many people, one of the biggest benefits of modern kitchen appliances is the aesthetic. Whether you're looking for improved functionality or a better look, updating your kitchen appliances is a great way to go.
Add new flooring and cabinets
New floors and cabinets can have a magnificent effect on the look and feel of your kitchen. While floors are not the first things many people think of when they plan a kitchen renovation, they are often the first feature noticed. If you opt for new floors and cabinets, it may be a good idea to install the floor first. This allows for an easier installation process and lessens the chances of damage your new cabinets.
Add a fresh coat of paint to the walls
Like floors and cabinets, paint jobs are one of the first things people notice in a kitchen (even if it's subconsciously). Adding a fresh coat of paint to your walls can make the kitchen look newer and create the impression that the kitchen is well taken care of.
Install an island
A kitchen island adds both storage and workspace to your kitchen. You can opt for an island with cabinets, drawers, built-in space for appliances, or a combination of these. You may even be able to install a sink in the countertop of your island.
Add new countertops
Speaking of countertops, it's not a bad idea to update yours if it has an older look. You can choose from many options, but if you're going for a modern-contemporary look, marble may be a great way to go. If you're on a budget, peel and stick/contact paper can be a great option.
Use bar stools
If you opt for a kitchen island, you may not have room for a table to fit in your kitchen. If you don't have a separate dining room, where will you sit to eat? Bar stools are a great option. These can add a professional look and feel to your kitchen, and they're also a great way to make use of your space.
If you're looking for mobile home insurance, you can get a quote with Foremost today!
arrow_back View more great articles from our Learning Center
The information contained in this page is provided for general informational purposes only. The information is provided by Foremost® and while we endeavor to keep the information up to date and correct, we make no representations or warranties of any kind, express or implied, about the completeness, accuracy, reliability, suitability or availability with respect to the articles or the information, products, services or related graphics, if any, contained in the articles for any purpose. The information is not meant as professional or expert advice, and any reliance you place on such information is therefore strictly at your own risk.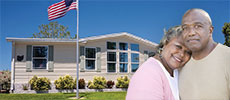 Great Mobile Home Rates
Get affordable coverage designed just for mobile homes with the AARP Mobile Home Insurance Program from Foremost.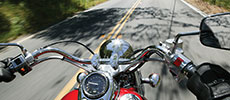 Specialized Motorcycle Coverage
Protect your bike with a policy just for AARP members.
Learn more about motorcycle coverage from Foremost.

Refer A Friend
Have a friend who may benefit from a Foremost policy?