Lower Your Mobile Home Energy Bill
A few small energy-efficient updates can make a big difference in your home. Here are some suggestions to reduce power consumption and lower your bill.
Get a tune-up on the furnace and change the filters, seal all duct connections and any cracks, and secure air return vents.
Clean lighting fixtures to maximize output, change the bulbs to LED, turn off lights when not needed, and install timers or motion sensors on your outside lights.
Wrap your water heater tank and pipes with insulation and lower the temperature.
Install low-flow shower heads.
Plant trees around the sides of your home to provide shade when it's hot and shelter your house from wind when it's cold.
Cover windows with exterior awnings and use plastic coverings to cut out drafts. These disposable coverings can be removed in the summer. Storm windows are a more permanent solution.
Seal cracks and holes in your walls, ceilings, windows and floors.
Remove window air conditioners during the winter months. If you can't do this, insulate around the window to limit leaks.
Upgrade older appliances to energy-saving models.
Change to a white or cool roof coating to reflect heat and sun.
Keep your thermostat at a comfortable but conservative temperature and adjust it at night or when you're away.
Be sure furniture doesn't obstruct the flow of heat from your registers.
Wash clothes in cold water and only when you have full loads of laundry.
Add insulation in the roof cavity. This can help prevent heat from escaping through the roof and save on overall heating costs for your mobile home.
arrow_back View more great articles from our Learning Center
The information contained in this page is provided for general informational purposes only. The information is provided by Foremost® and while we endeavor to keep the information up to date and correct, we make no representations or warranties of any kind, express or implied, about the completeness, accuracy, reliability, suitability or availability with respect to the articles or the information, products, services or related graphics, if any, contained in the articles for any purpose. The information is not meant as professional or expert advice, and any reliance you place on such information is therefore strictly at your own risk.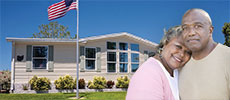 Great Mobile Home Rates
Get affordable coverage designed just for mobile homes with the AARP Mobile Home Insurance Program from Foremost.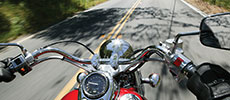 Specialized Motorcycle Coverage
Protect your bike with a policy just for AARP members.
Learn more about motorcycle coverage from Foremost.

Refer A Friend
Have a friend who may benefit from a Foremost policy?