Motorcycle camping: Planning tips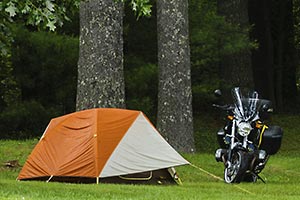 First, make a list.
Resist the temptation to include everything you could possibly need. Try to limit yourself to the stuff you absolutely can't do without. This will keep your load within the realistic limits of what you can pack on your bike.
Decide to cook or not to cook.
Cooking requires some of the heaviest and bulkiest gear you can carry.
If you choose not to cook, you can pack MREs — meals ready to eat. You can even heat them using an FRH — flameless ration heater. It takes about an ounce of water to activate the heating compound and in just a few minutes you have a hot, tasty and nutritious meal.
Other campers compromise their wilderness adventure long enough to eat at a restaurant.
Figure out how to pack your gear.
Packing a motorcycle for camping generally involves some hard luggage like panniers, and some soft luggage like dry bags. You can also use both, especially for trips of a longer duration. Hard-sided panniers that straddle the rear rack can hold a ton of smaller stuff. Dry bags can be strapped on top across the width of the panniers. Make sure they're waterproof so your tent, sleeping bag, sleeping pad and extra clothing can all stay dry, even if you're caught in a sudden rain shower.
Enjoy motorcycle celebrations even more when you camp.
Camping is often less expensive than motel stays and it's a fun way to travel to motorcycle rallies. If you can't make it to those events, you can still experience them when you like and follow the AARP® Motorcycle Insurance Program from Foremost Facebook page.
arrow_back View more great articles from our Learning Center
The information contained in this page is provided for general informational purposes only. The information is provided by Foremost® and while we endeavor to keep the information up to date and correct, we make no representations or warranties of any kind, express or implied, about the completeness, accuracy, reliability, suitability or availability with respect to the articles or the information, products, services or related graphics, if any, contained in the articles for any purpose. The information is not meant as professional or expert advice, and any reliance you place on such information is therefore strictly at your own risk.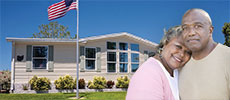 Great Mobile Home Rates
Get affordable coverage designed just for mobile homes with the AARP Mobile Home Insurance Program from Foremost.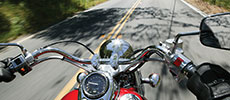 Specialized Motorcycle Coverage
Protect your bike with a policy just for AARP members.
Learn more about motorcycle coverage from Foremost.

Refer A Friend
Have a friend who may benefit from a Foremost policy?