How to beat motorcycle winter blues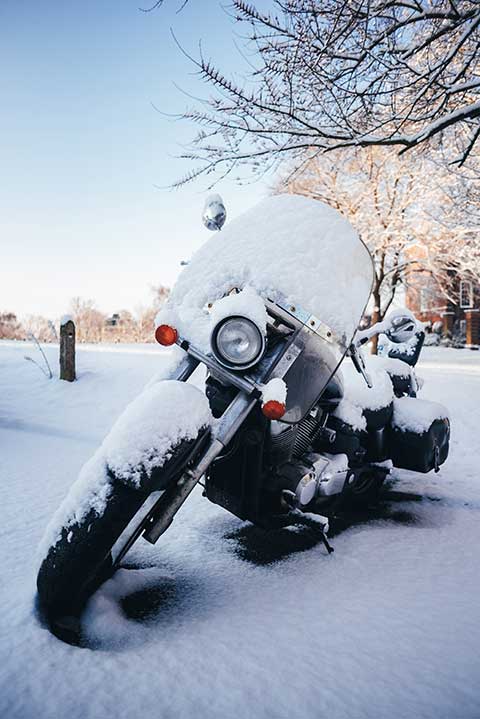 If you live in a climate that makes it tough to ride your motorcycle during the winter months, the cold days can drag on for what seems like forever. But, take heart. You can get through these months by incorporating some fun motorcycle-related activities into your weekly plans.
Check out some ideas that will help chase away your motorcycle winter blues:
Plan a brief trip to a motorcycle museum. A quick search on the Web will show you the ones closest to you. They often showcase some of the first motorcycles on the market and will give you a close-up look at rare collections you may not have known ever existed.
Immerse yourself in motorcycle magazines. You can pick up some great tips and stay on top of all the latest motorcycle news.
Start planning for your summer motorcycle road trips. Which states haven't you ridden to yet? Where are the scenic stops you will make? What hotels or campgrounds will you stay in?
Find a summer rally you can plan to attend. Talk to your riding friends and see if they want to join you. (Be sure to like the Facebook page for the AARP® Motorcycle Insurance Program from Foremost where you can stay on top of the rally action in the spring and summer.)
Relax on the couch and watch classic motorcycle movies and TV shows.
Shop for some motorcycle accessories and new safety gear. You'll probably get some good deals this time of year.
If you have a heated garage, invest in a fixer-upper bike that you can tinker with while staying warm indoors.
Join an online motorcycle community where you can talk with fellow bikers about everything motorcycle. You'll find ones that cater to riders of your specific bike, ones for veterans, those currently serving in the military and lots more.
Take an online rider safety course just to brush up on the basics.
Throw a party for your fellow biking friends where you can reminisce about all the amazing rides you've taken and make future riding plans.
Keeping busy with all these ideas will make the winter days fly by and you'll be more than ready to hop on your bike next spring.
arrow_back View more great articles from our Learning Center
The information contained in this page is provided for general informational purposes only. The information is provided by Foremost® and while we endeavor to keep the information up to date and correct, we make no representations or warranties of any kind, express or implied, about the completeness, accuracy, reliability, suitability or availability with respect to the articles or the information, products, services or related graphics, if any, contained in the articles for any purpose. The information is not meant as professional or expert advice, and any reliance you place on such information is therefore strictly at your own risk.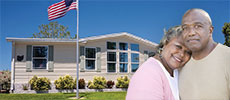 Great Mobile Home Rates
Get affordable coverage designed just for mobile homes with the AARP Mobile Home Insurance Program from Foremost.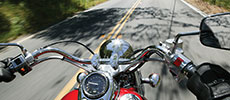 Specialized Motorcycle Coverage
Protect your bike with a policy just for AARP members.
Learn more about motorcycle coverage from Foremost.

Refer A Friend
Have a friend who may benefit from a Foremost policy?