How does customization affect my motorcycle value?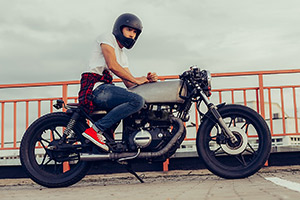 Many motorcycle owners customize their bikes to transform them from a stock manufactured product to a unique one. Motorcycle customizations can involve paint styles, engine sizes or general bolt-on accessories, but all can affect the value of the bike. Here are a few things to think about before customizing your motorcycle:
Cost does not necessarily equate to enhancement value.
When you're adding custom equipment to your motorcycle, each item adds an enhancement value. For example, you may install a $700 new aftermarket exhaust system to your motorcycle, but the actual added value to the motorcycle may be less than $700. Why? If you add that new aftermarket exhaust system to your motorcycle, you must first remove the exhaust system that was previously attached to the motorcycle. In addition to the cost of the customized part being added, the age and condition of the motorcycle are also considered when determining the enhancement value.
Before adding new items to your motorcycle, think about how they will impact your bike's value. For instance, a windshield added to a motorcycle that did not have one on the base model, has a different enhancement value than a windshield of a different size, shape or color added to a motorcycle that already had one installed by the manufacturer.
Value is in the eye of the beholder.
Customizing your motorcycle too specifically to your liking may actually decrease the value of your bike. You may spend $3,000 to have a portrait of a loved one painted on your motorcycle. While you find it beautiful, it could have significantly less value to a potential buyer that doesn't have the same attachment to your loved one.
Labor is an incurred cost, but it normally doesn't add value.
When customizing your motorcycle, it's common to have a dealership or a motorcycle facility install your new equipment. While it costs money to have someone perform the install, these additional labor expenses don't normally increase the appraised market value of your motorcycle.
If you have any further questions on how optional equipment affects the value of your motorcycle, or if you want to update the optional equipment coverage for your motorcycle, please contact Foremost at 1-800-752-2461.
Looking for motorcycle insurance? Get a quote today!
arrow_back View more great articles from our Learning Center
The information contained in this page is provided for general informational purposes only. The information is provided by Foremost® and while we endeavor to keep the information up to date and correct, we make no representations or warranties of any kind, express or implied, about the completeness, accuracy, reliability, suitability or availability with respect to the articles or the information, products, services or related graphics, if any, contained in the articles for any purpose. The information is not meant as professional or expert advice, and any reliance you place on such information is therefore strictly at your own risk.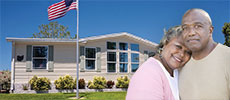 Great Mobile Home Rates
Get affordable coverage designed just for mobile homes with the AARP Mobile Home Insurance Program from Foremost.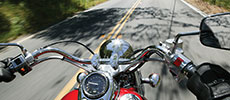 Specialized Motorcycle Coverage
Protect your bike with a policy just for AARP members.
Learn more about motorcycle coverage from Foremost.

Refer A Friend
Have a friend who may benefit from a Foremost policy?