Get Your Bike Ready for Winter Journeys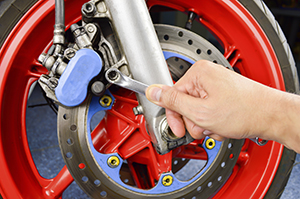 It's 40 degrees outside, the roads are dry, and you've got a couple hours before the big game starts on TV. How about a quick ride? If you've prepped your motorcycle for this kind of opportunity, you're ready to roll. Check out these suggestions for being prepared.
Weatherproofing
Actually it's as much about keeping the elements at bay as it is being mechanically prepared. Wind is not your friend in cold weather. Protection comes in the form of a large windscreen for as much deflection as possible. You can have all the latest in heated clothing and helmet but it's best to keep that frigid air from hitting your core body mass in the first place. Heated grips are a good idea, too, along with a fairing to keep the wind off your legs. You can even find heated foot pegs to help make sure your boots won't slip at a crucial moment.
Mechanical Prep
First make sure your tires are in tip-top shape. You need great tread for cold weather, when traction can be even more important than in warmer months. Check for proper inflation. Cold temperatures can affect pressure levels just as heat affects tire pressure in summer. Also look for any cracks in the rubber.
Cold temperatures can kill batteries quickly. If yours has seen more years of service than you can remember, it could be vulnerable during winter riding. Think about getting a new one. At the very least, check the battery's fluid level and top it off, if necessary. Double-check all battery and ignition connections to avoid corrosion from extra moisture in winter.
Change your coolant if you have a water-cooled bike. And bump up its cold weather rating!
Riding Style
Winter is a time to ride more conservatively than usual. You may find more hazards than you're used to seeing in the warmer months. You can experience reduced visibility and cars can have more trouble seeing you, too and stopping in time to prevent a crash. Be extra careful if you run across salt, sand or other road treatments that can make it difficult for your tires to maintain traction.
And, if it starts to snow or you encounter icy pavement, do the smart thing. Head for home and wait for a warmer day.
arrow_back View more great articles from our Learning Center
The information contained in this page is provided for general informational purposes only. The information is provided by Foremost® and while we endeavor to keep the information up to date and correct, we make no representations or warranties of any kind, express or implied, about the completeness, accuracy, reliability, suitability or availability with respect to the articles or the information, products, services or related graphics, if any, contained in the articles for any purpose. The information is not meant as professional or expert advice, and any reliance you place on such information is therefore strictly at your own risk.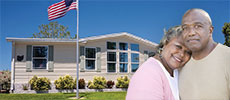 Great Mobile Home Rates
Get affordable coverage designed just for mobile homes with the AARP Mobile Home Insurance Program from Foremost.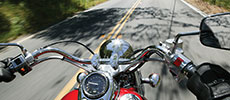 Specialized Motorcycle Coverage
Protect your bike with a policy just for AARP members.
Learn more about motorcycle coverage from Foremost.

Refer A Friend
Have a friend who may benefit from a Foremost policy?