Bring the holiday sparkle to your home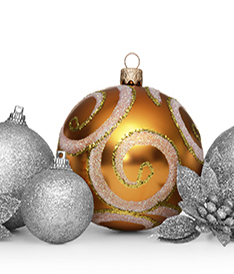 Find a glass bowl or jar
Add sparkle to your home by filling a large glass bowl or jar with silver and gold holiday ornaments and placing it on your coffee table.
Try inexpensive glass vases
Place an assortment of small items in glass vases. Mix gold and silver ornaments with nuts and small pinecones that you've sprayed silver and gold. A few of these vases in a room add instant shimmer at very little cost.
String ribbons and garland
Hang sparkly ribbons and garland throughout your home – not just on your tree – to create a festive atmosphere.
Bring the sparkle to your dining table
Carry the gold and silver theme to your table. Scout garage and estate sales for great decorating items like table runners, gold rimmed dishes and glassware, and silvery napkin holders that enhance your gold and silver theme. If you can't find a runner you like, buy a length of fabric or a curtain panel with metallic threads woven through it.
Use your everyday dishes
Go with your everyday pieces if you don't want to haul out your best china. Dress up glasses with gold and silver glass charms on the stems. Add some pizzazz to your white napkins with glittering holiday napkin rings you purchase or ones you make out of small ornaments and bright ribbons.
Before you head out on a buying spree, shop your storage area – you may have forgotten all the holiday decorating items you own. Then head off to your local arts supply or dollar store and let your imagination go wild. The key is to keep it simple and fun so that you can relax and enjoy the holiday!
arrow_back View more great articles from our Learning Center
The information contained in this page is provided for general informational purposes only. The information is provided by Foremost® and while we endeavor to keep the information up to date and correct, we make no representations or warranties of any kind, express or implied, about the completeness, accuracy, reliability, suitability or availability with respect to the articles or the information, products, services or related graphics, if any, contained in the articles for any purpose. The information is not meant as professional or expert advice, and any reliance you place on such information is therefore strictly at your own risk.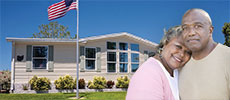 Great Mobile Home Rates
Get affordable coverage designed just for mobile homes with the AARP Mobile Home Insurance Program from Foremost.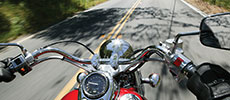 Specialized Motorcycle Coverage
Protect your bike with a policy just for AARP members.
Learn more about motorcycle coverage from Foremost.

Refer A Friend
Have a friend who may benefit from a Foremost policy?