Keep your mobile home warm this winter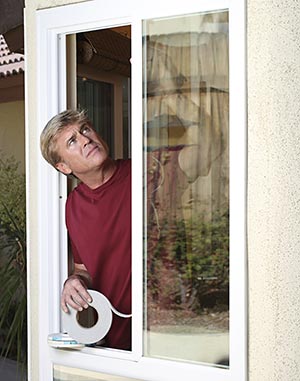 Yes, you can stay warm this winter and keep your heating bills down at the same time. Check out these tips on how to keep the heat inside and the cold outside.
Add window treatments for a touch of color in your home, which will also let the sunshine in when open, and keep warm air inside when shut at night. Consider adding a curtain in front of doors as well. If you don't mind spending more, you could even invest in solar shades or thermal-lined draperies.
Use draft stoppers to keep gusts of cold air from slipping in beneath your doors. You can buy them or create your own by filling a fabric tube with newspaper or simply using a rolled up towel or blanket.
Put down some area rugs which can help insulate the floor and keep cold air trapped beneath them. They also help keep feet nice and warm.
Plant evergreens outside of your home to act as a wind break.
Make sure your furniture doesn't cover your heating vents.
Stretch sheets of plastic across your windows on the inside of the window frames. You can buy sheets of plastic in kits for this purpose or even use bubble wrap. The little air pockets act as buffers that keep warm air from escaping. To apply, cut the sheets to fit your window, spray your windows with a light mist of water, then press the wrap against the glass.
Check electrical outlets which can let heat escape your home, especially if cracked. After turning off the electricity, remove the electrical plate and reseal the inside with caulk to help keep warm air indoors.
Leave your oven open once it's turned off after a home cooked meal. This will share the oven's heat with the rest of your home instead of letting it go to waste.
Think about having storm windows installed if your home doesn't already have them. And, if any current storm windows are broken or cracked, get them repaired.
Be sure to change your furnace filter on a regular basis.
Drink frequent cups of coffee and hot chocolate.
Following these suggestions will help you stay warm and cozy all season long.
Click here for more great articles from our Learning Center
The information contained in this page is provided for general informational purposes only. The information is provided by Foremost® and while we endeavor to keep the information up to date and correct, we make no representations or warranties of any kind, express or implied, about the completeness, accuracy, reliability, suitability or availability with respect to the articles or the information, products, services or related graphics, if any, contained in the articles for any purpose. The information is not meant as professional or expert advice, and any reliance you place on such information is therefore strictly at your own risk.