Invigorate your deck or patio with these quick and easy tips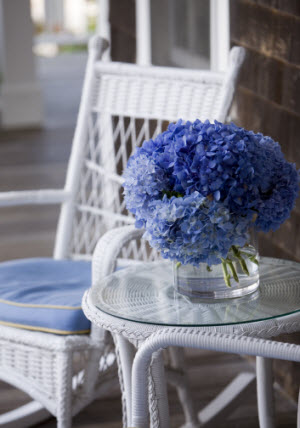 Start your summer with a refresher for your outdoor space so you can relax and enjoy the season to its fullest. These tips will give you a great start.
Think paint! If your outdoor patio furniture is looking a little tired, it's time for some paint to liven it up. Check out the trendy new colors at your local paint store. Tell their paint experts what you want to paint to get some good advice.
Mix and match. You don't need a "patio set." If you could use an extra piece or two (you can never have too many side tables where guests can rest a glass or plate), check out resale shops, garage and estate sales for items you can use.
Add colorful pillows and cushions to make your patio furniture more comfortable. If you're in an area that gets a lot of rain, consider a deck box where you can store them safely when you're not outside, or make sure you use weatherproof fabrics.
Add creatively designed planters filled with lush greenery and flowers to soften the look of the space. Or, grow your own veggies in deck pots. Most decks and patios are built along straight lines; soften those square corners with a mix of pots.
Bring some traditionally "indoor" pieces outside. Consider a mirror or a large clock. Just make sure they are weatherproof.
Once you've refreshed your outdoor space, get ready to relax and enjoy it!
Make sure your coverage keeps pace with changes at home.
Have you reviewed your coverages lately? If you remodel, or add a deck, carport or pool, you'll want to adjust your coverage. If you buy valuable items like jewelry, collectibles, artwork, tools or others, you may want additional coverage. If your assets increase, consider increasing your liability limits. Foremost agents are happy to review your coverages with you. Just give them a call at 1-800-752-2461.
Click here for more great articles from our Learning Center
The information contained in this page is provided for general informational purposes only. The information is provided by Foremost® and while we endeavor to keep the information up to date and correct, we make no representations or warranties of any kind, express or implied, about the completeness, accuracy, reliability, suitability or availability with respect to the articles or the information, products, services or related graphics, if any, contained in the articles for any purpose. The information is not meant as professional or expert advice, and any reliance you place on such information is therefore strictly at your own risk.