Get ready for the motorcycle ride of a lifetime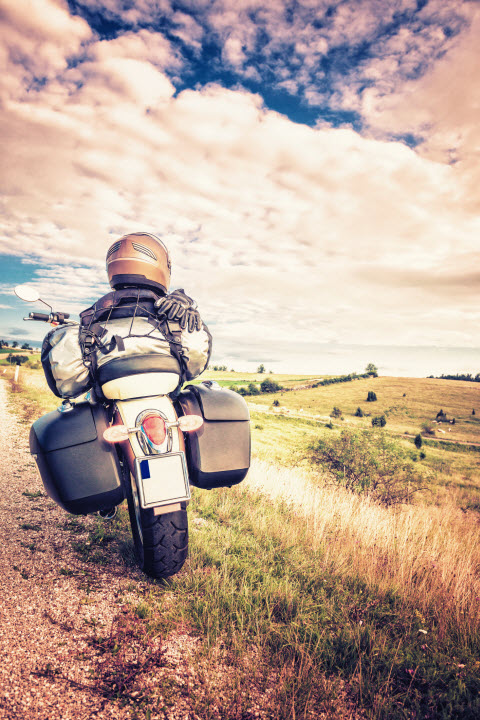 You still have time to squeeze in a motorcycle trip before the cold weather hits. These exciting routes through some of the most stunning areas in the U.S. will take you on a journey you'll never forget.
The Tail of the Dragon – If you love winding around curve after curve, this route is meant for you. Start on U.S. 129 in Deals Gap, North Carolina. You'll twist your way through 318 curves in 11 miles--some even banked like a race track. Add the breathtaking views of the incredible Smoky Mountains and you have a motorcyclist's dream ride.
Needles Highway -- South Dakota -- If you missed the famous August rally in Sturgis, S.D., you can still catch the sites around this legendary motorcycling area. This famous highway guides you past phenomenal rock formations and epic landscapes and lets you experience the renowned Needles Eye Tunnel.
Beartooth Highway – Montana and Wyoming – Start your ride in Red Lodge, Montana and climb 5,000 feet while navigating switchbacks around alpine lakes and pine forests on your way to one of the most spectacular national parks in the country -- Yellowstone. Fit this one in soon because this route typically closes by October.
Tunnel of Trees – Northern Michigan. This winding road under a beautiful canopy of trees offers peeks of glistening Lake Michigan along the way. Autumn is a perfect time to experience this route when you'll be surrounded by magnificent fall colors. It's a must-see for Midwest motorcyclists.
Hudson Valley, New York – Begin your trip at Harriman State Park passing 31 shimmering lakes and then roll into Bear Mountain State Park. Take the curvy uphill ride to Perkins Memorial Tower and check out the amazing 360 degree view of the Hudson River Valley. On a clear day, you can see the skyline of Manhattan and the Catskill Mountains.
If you don't have time to fit these in yet this year, be sure to add them to your to-do list for next summer. These rides let you discover our country's natural wonders first hand.
Click here for more great articles from our Learning Center
The information contained in this page is provided for general informational purposes only. The information is provided by Foremost® and while we endeavor to keep the information up to date and correct, we make no representations or warranties of any kind, express or implied, about the completeness, accuracy, reliability, suitability or availability with respect to the articles or the information, products, services or related graphics, if any, contained in the articles for any purpose. The information is not meant as professional or expert advice, and any reliance you place on such information is therefore strictly at your own risk.