Easy Recipes for the Fourth of July
The Fourth of July is a great time to hang out with your loved ones, and the center of any great gathering is food. Make your Independence Day spread stand out with these fun, easy recipes that are tasty even if you're cooking for one.
Have a safe, happy holiday! And be sure to practice social distancing if you leave the house or have visitors.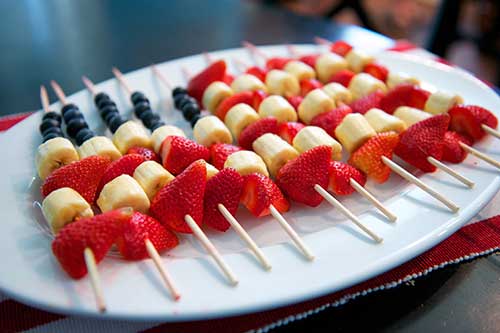 American Flag Fruit Tray
This simple snack is great for entertaining. Using skewers prevents people from reaching into a bowl of fruit with their hands, inhibiting the spread of germs. Plus, it's a fun way to create an American flag design! Use blueberries, strawberries and bananas to create the red, white and blue design.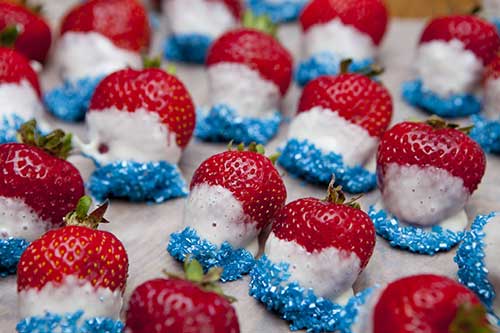 Patriotically-Covered Strawberries
Chocolate covered strawberries are always a crowd favorite, and they are fun to customize for any holiday! For Independence Day, create patriotic strawberries with white chocolate and blue sprinkles.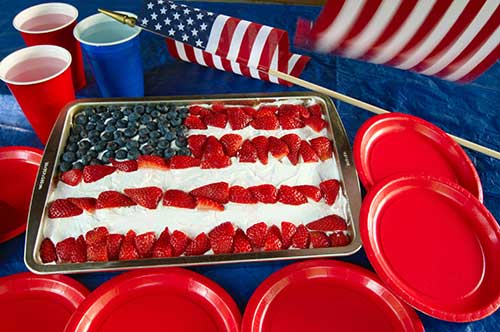 American Flag Cake
The American flag cake is a classic tradition. Tasty and perfectly pigmented, strawberries and blueberries are clearly the backbone of all Fourth of July recipes. Use any cake mix, whipped topping and fruit to recreate this cake for yourself!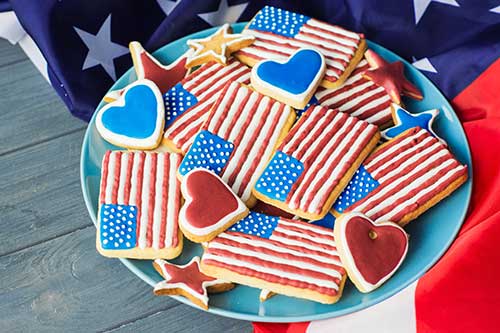 Independence Day Cookies
These simple designs are perfect if you like to bake cookies! First, find your favorite icing recipe (or buy it at the store). Then, add red and blue food coloring to create the desired pigment. A fine-tip icing applicator or a plastic bag with a small hole will do the trick.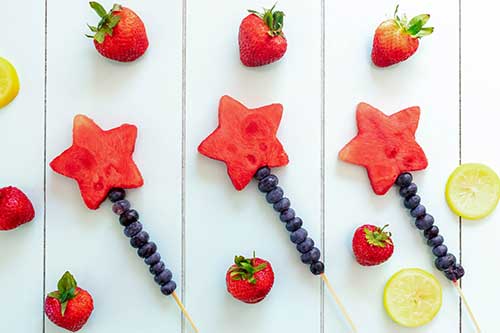 Watermelon Stars
Cut up some start spangled watermelon to curb your appetite before dinner. You can cut them by hand, or use a star-shaped cookie-cutter if you have one. Place the watermelon and blueberries on a wooden skewer to make the snack easy to grab.
Click here for more great articles from our Learning Center
The information contained in this page is provided for general informational purposes only. The information is provided by Foremost® and while we endeavor to keep the information up to date and correct, we make no representations or warranties of any kind, express or implied, about the completeness, accuracy, reliability, suitability or availability with respect to the articles or the information, products, services or related graphics, if any, contained in the articles for any purpose. The information is not meant as professional or expert advice, and any reliance you place on such information is therefore strictly at your own risk.