Skip to main content

Get superior coverage designed just for mobile homes from Foremost, the mobile home specialists.
As the leading mobile home insurer in the U.S., Foremost has specialized in mobile home insurance since 1952. A Foremost policy provides extensive, superior coverage for your home, personal belongings, other structures and personal liability.
Flood Insurance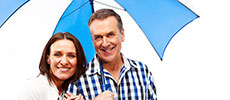 Flood insurance is a smart idea no matter where you live. You don't have to live by water to be at risk. Anywhere it rains, it can flood.
Specialized Motorcycle Coverage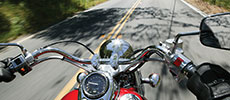 Protect your bike with a policy just for AARP members.
Learn more about
motorcycle coverage from Foremost.
Refer A Friend

Have a friend who may benefit from a Foremost policy?
COVID-19 Updates
Foremost is actively monitoring COVID-19 and instituting practices to ensure the health and safety of our employees and customers. We have business continuity plans in place and are maintaining full operational capacity with no interruption in business services at this time. Foremost will continue to monitor the situation and provide updates as necessary.
As always, Foremost is dedicated to serving our customers. You can file a claim 24 hours a day, 7 days a week online or by calling 1-800-752-2461.
Not all products, coverages and discounts are available in all areas.
Foremost Insurance Company Grand Rapids, Michigan pays royalty fees to AARP for the use of its intellectual property. These fees are used for the general purposes of AARP. AARP and its affiliates are not insurers.
The AARP Mobile Home Insurance Program is unavailable in some areas of the country, Puerto Rico and the Virgin Islands. FX Insurance Agency, LLC is a licensed insurance agency appointed by, and affiliated with, Foremost Insurance Company Grand Rapids, Michigan, Foremost Property and Casualty Insurance Company, and Foremost County Mutual Insurance Company. 5600 Beech Tree Lane, Caledonia, MI 49316.
© Copyright Foremost Insurance Company